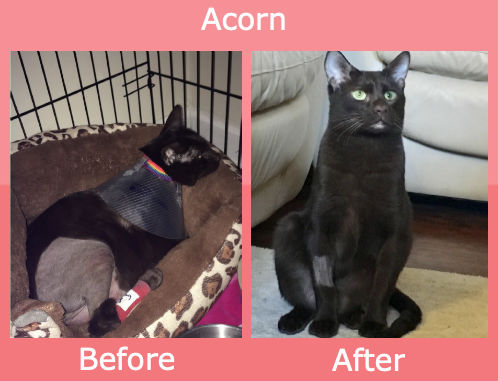 Five Acres Animal Shelter is an animal shelter in St. Charles County, Missouri. Their pets are in their care until they find a forever home. The majority of their animals come from private citizens who are unable to keep their pets for one reason or another. They also work with local animal control facilities and other overcrowded shelters in Missouri to transfer animals to Five Acres that face euthanasia.

Thanks to food donations with Halo's partnership with Freekibble.com and GreaterGood.org, Five Acre Animal Shelter is making a difference in Missouri and surrounding communities. Here's what they had to say about a recent Halo donation:

"One of our shelter cats who is now in foster care came from a horrific hoarding situation and was very sick and shut down when arrived. He was also a picky eater. We tried several different foods and HALO was definitely his choice. His name is Acorn and still in foster care as he gets ongoing water tread mill therapy. He is now a very happy cat and still eating HALO food! So while he is not a "human" individual helped, the food helped him and still does!

Thank you Five Acres Animal Shelter for making a WHOLE lot of difference for pets in your community.
Unlike most pet foods, Halo uses real WHOLE meat, poultry, or fish, and no rendered "meat meal" of ANY kind. WHOLE protein is more digestible than "meat meal," like "chicken meal" or "fish meal," so pets can retain and use more of the nutrients in the food.