National Cat Day – October 29
At Halo, we LOVE cats! We love them from their indifferent, purr-y little heads right down to their zoomy, dough-kneading toes. We can't get enough of them, and we are so excited to celebrate them every day, but especially in honor of National Cat Day.
According to my cats, National Cat Day is every day, and who am I to argue – just the food provider, scratch-giver, middle-of-the-night playmate who hangs on their every cute meow? But you may not know that National Cat Day is actually intended to raise awareness for homeless cats. And that's a cause we at Halo can truly get behind.
According to the ASPCA, 3.2 million cats enter U.S. animal shelters every year. That number is staggering, especially when you consider only 1.6 million of them are adopted each year. There are many organizations out there working hard to support cats in need. In honor of National Cat Day this year, we'd like to call out a few cat rescue heroes that are doing amazing things on behalf of cats in need: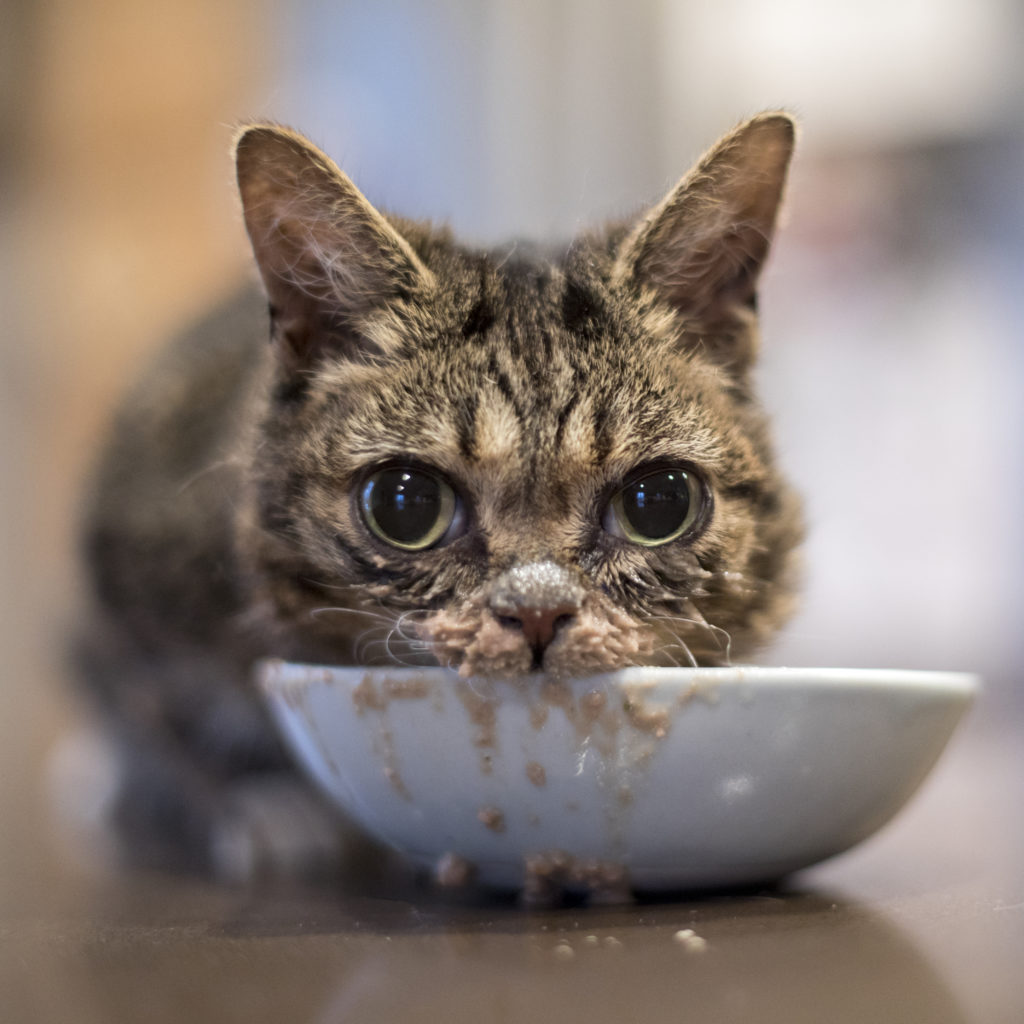 Lil BUB – We here at Halo are big fans of Lil BUB – after all she is The Most Amazing Cat On the Planet – but we especially love the work BUB and her Dude Mike are doing with Lil BUB's Big Fund for The ASPCA. The fund has raised more than $300,000 for pets in need through proceeds from Lil BUB's web store, in-person appearances, as well as from direct donations to the ASPCA BUB Fund. Keep an eye on the Lil BUB store on National Cat Day October 29 for a special offer to help cats in need, and receive a free gift from Halo. We are proud to partner with Lil BUB  –Good job BUB!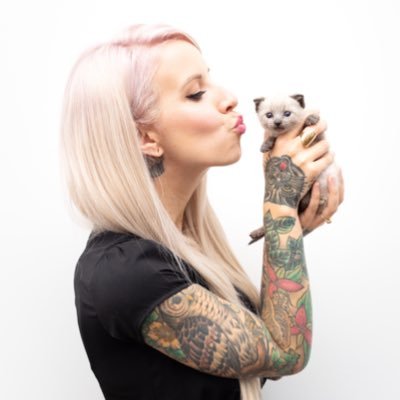 KittenLady Hannah Shaw – Not only does KittenLady Hannah Shaw have possibly the cutest Instagram Feed in the universe, she is a powerhouse for kittens in need. She is a kitten rescuer extraordinaire, educator, New York Times Best Selling Author, and founder of Orphan Kitten Club, a 501(c)3 charitable organization which provides lifesaving programs including a neonatal kitten nursery, a TNR program, and the world's first grant program specifically funding innovation in kitten welfare. She's also the winner of the 2019 Cat Advocate of the Year Award from the ASPCA. Congratulations Hannah-we here at Halo admire the work you are doing for kittens in need.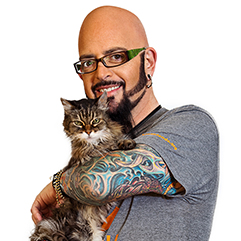 The Jackson Galaxy Project-America's Cat Daddy has guided countless cat owners through his show "My Cat From Hell" but in addition, his non-profit, The Jackson Galaxy Project, founded in 2014, a Signature Program of GreaterGood.org, drives innovation, promotes better shelter design, provides education, and offers programs such as Cat Pawsitive, Safe Haven, the Barry Fund, and Operation Homeward bound. Thank you to Jackson and to the Greater Good for all they do for cats in need.
Through the Halo Pet Foundation, Halo partners with organizations to help support all pets in need with donations of food and more. In addition to the three Cat Rescue Heroes above, we'd be remiss if we didn't mention the phenomenal work of The Humane Society, The ASPCA and shelters like Milo's Sanctuary, Blind Cat Rescue and Sanctuary, Cat House on Kings, and Catsbury Park – among many other great rescues we've been privileged to partner with over the years. There are so many people working behind the scenes to help cats in need that it isn't possible for us to list them all.
In honor of National Cat Day, we encourage you to join them in their efforts. Adopt a shelter kitty and give them a furever home; support a shelter or cat rescue with monetary contributions, donations of blankets, towels, or time; catch, spay/neuter and release feral cats in your neighborhood; and of course – pamper your own feline companion with healthy natural cat food, cat treats, new toys, and extra love. Happy National Cat Day!
Love –