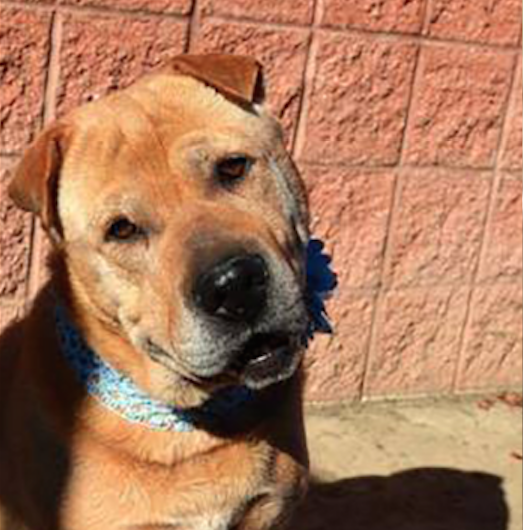 If two people can't get along, some might say that they "fight like cats and dogs." However, animal lovers know that sometimes cats and dogs can be the best of friends. In the case of a cat and dog in Ohio, one was the other's hero.
On November 14, Freida Feher, a volunteer at the Cuyahoga County Animal Shelter (CCAS), took Leopard for an afternoon walk. According to the shelter's Facebook page, as they passed a sewer grate, the six-year-old Shar Pei mix abruptly laid himself down by the grate.
The shelter told Fox 8 Cleveland News that the dog would not move. Shortly after Leopard's sudden stop, the volunteer could hear "a faint meow." Without Leopard's refusal to move, that meow might not have been heard.