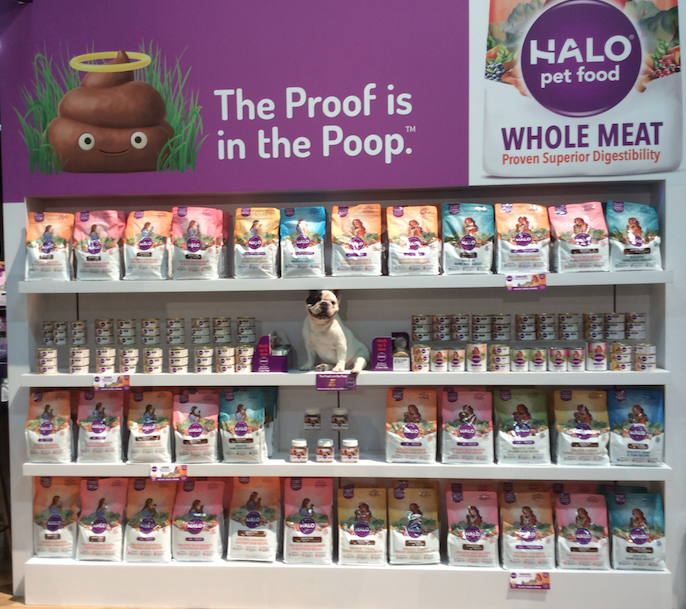 Last month, at SuperZoo in Las Vegas, Halo® announced the presentation of a WHOLE new pet food category that is HOLISTIC. WHOLE. HUMANE. This new pinnacle, high-value category is made with WHOLE meat, OrigiNative™ (humanely sourced) Proteins, and NON-GMO Vegetables.
To illustrate this to customers, Halo went live on Facebook at SuperZoo to walk fans through what's new at Halo. Watch the video below.
When you choose America's Best Loved Holistic Brand®, Halo feeds it forward (#HaloFeeditForward), donating a bowl of Halo to shelter pets every time consumers buy, in partnership with 
The Humane Society of the United States
, 
Freekibble.com
 and 
GreaterGood.org
. Halo offers pet parents a money back guarantee, "Feed for 14 Days, Love it or it's Free! Learn more about Halo's HOLISTIC. WHOLE. HUMANE. pet food for dogs and cats at HaloPets.com, when the new site goes live in early August.