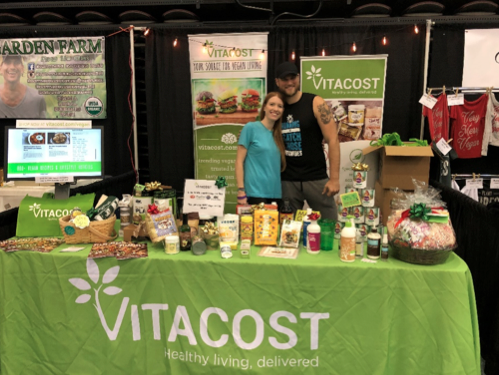 VegFest is a celebration of the health, environmental, and animal welfare benefits of a plant-based lifestyle showcasing plant-based cuisine and cruelty-free products that are part of a vegan lifestyle.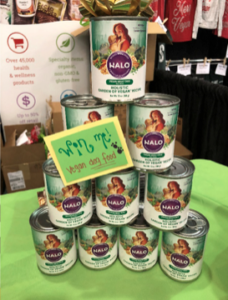 Last month, Halo partnered with Vitacost, an online retailer for healthy products, to showcase Halo's Garden of Vegan, a holistic alternative diet for protein sensitive dogs. Our vegan recipe is a complete and balanced meat-free recipe made with chickpeas, non-GMO vegetables and fruits, nourishing oils, and added vitamins and minerals. The 12,000 festival attendees had an opportunity to win some Halo Vegan dog food while Vitacost's online community of 400,000 followers had a chance to win a 5K-bowl of food donation to a shelter of the winner's choice. Now that's what we call a win-win situation!
Thank you Vitacost for helping us celebrate a movement that highlights holistic non-GMO, cruelty-free products.
Does your dog eat our vegan recipe? Share a picture with us using #HaloVeganDogFood. Remember, Halo feeds it forward, donating over 1.5 million bowls annually. As always, Halo will donate a bowl to a shelter every time YOU buy. Thank you for helping #HaloFeeditForward