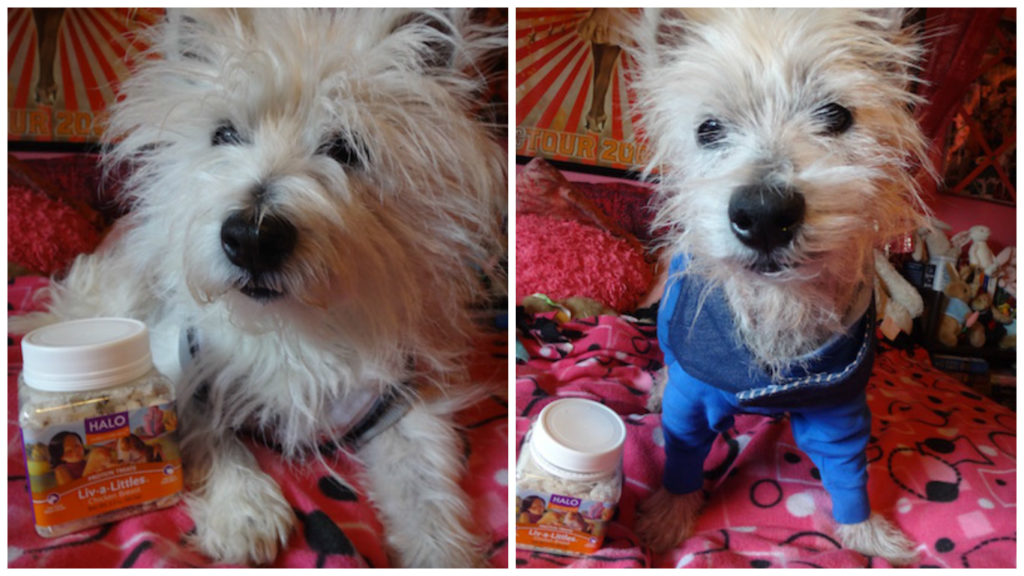 Whitley Westie is a 13-year-old westie from Texas. Recently, she and her best friend, Finley, reviewed our Liv-a-Littles 100% Chicken Breast Freeze-Dried Dog and Cat Treats thanks to Chewy.com. Here's what Whitley had to say:
"Me and Finley are givin 'em 8 paws up and 2 waggin' tails!  And makin sure dat we hide em from da cats!  And as always we wuz impressed by Chewy's fast shippin – our treats came right away.  Fanks so much Chewy!"
Thank you Whitley and Finely for taste testing our natural pet treats.
Read Whitley Westie's complete review on Halo's Liv-a-Little treats.