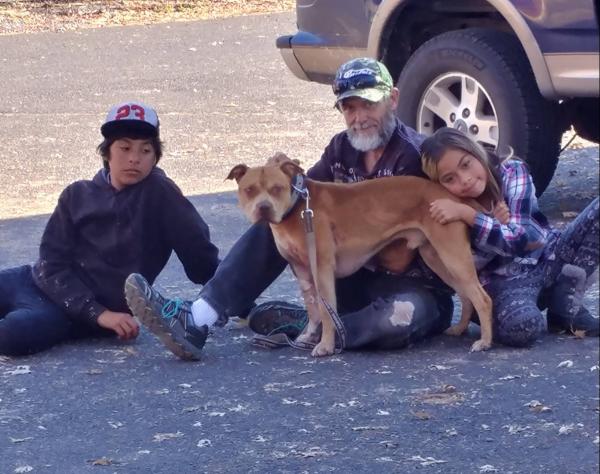 Gun violence is terrifying and often deadly. Thankfully, one dog in Chiloquin, Oregon saved the day when there was a shooting in late October. Because of his heroic actions, although one man was sent to the hospital, there were no fatalities from the dangerous attack.
According to the Herald and News, around 5:30 p.m. on Friday, October 27 a suspect aimed a gun at the son of Bridgett Glenn. The shooter hit the man once before Ossifer, Bridgett's loyal pit bull, lunged at the shooter to prevent him from hurting additional victims. Ossifer protected the people, but received three shots in return – including in his torso. A representative told the paper that "It is extremely rare for a dog to survive that."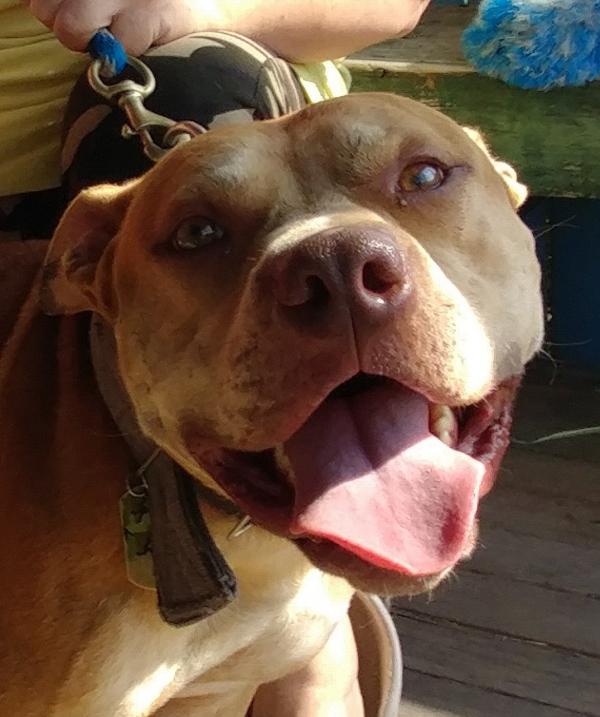 Bridgett described her dog's actions as "an amazing thing." Thankfully, Ossifer had an amazing surgeon to help him. Dr. Tawnia Shaw, at The Happy Pet Vet, spent five hours operating on the heroic pup. Although he had to be resuscitated once during the operation after a cardiac and pulmonary arrest, Ossifer miraculously survived. In addition to an incredible medical team, the clinic said that Ossifer's great health before the shooting was a reason he pulled through. A representative for the clinic told the Herald and News, "That dog was fit," adding that Ossifer "was in athlete-type condition." We all know how important exercise and proper nutrition are for helping a pet live their best life – it's heartwarming to know that it can help heroes survive, too. According to The Happy Pet Vet, Ossifer had to stay at the hospital for two days after his surgery before going home on October 29.
Because of how extensive Ossifer's injuries were and how much care was required, a local State Farm agent, Chris Watkins, started a fund to help Bridgett and her family cover his care. The community has also joined in and rallied around this canine hero. As of the last update, over $3,000 has been collected to help Ossifer. The community has helped in other ways, too. A commenter on Facebook shared that The Chiloquilters made a new, beautiful blue bed for Ossifer so that he has a comfy place to rest while he recovers. According to the veterinarian, Ossifer "is loving it." There was even a Meet and Greet Silent Auction Fundraiser hosted at a local church where people could greet their local celebrity in person and bid on items donated by local businesses and individuals to help care for the hero. The event's Facebook page noted that Ossifer wanted to thank his many supporters at the event.