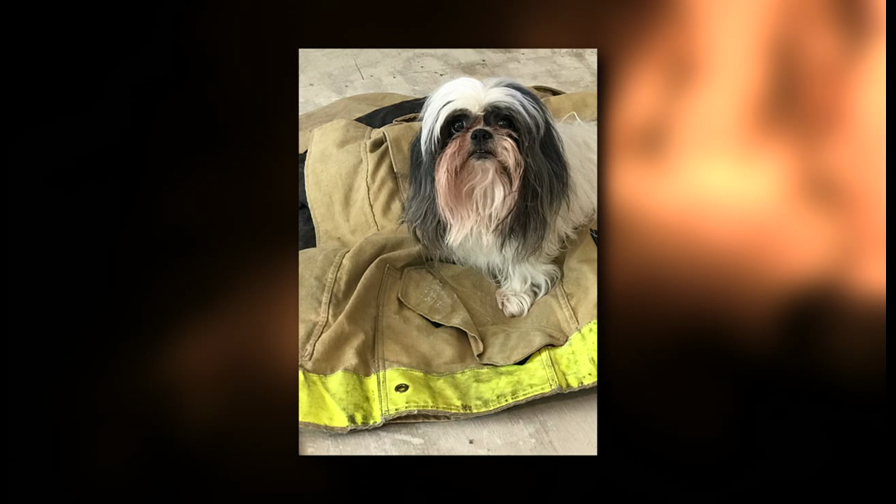 Jonene Burton loved her adorable dog Mickey, but never imagined the small pup would one day save her life. According to 12News, she had lived in her two-story home in Mauriceville, TX for around 18 years. Her house had withstood hurricanes, most recently Hurricane Harvey less than a year ago. Mauriceville is a small town, not far from Beaumont, whose director of Animal Services headed out with rescuers from the Humane Society of the United States in the aftermath of Harvey to save pets.
Unfortunately, even when there aren't hurricanes, devastation can happen. Although investigators are not yet certain what caused the fire, Jonene told reporters that she believes it began in the room right next to where she was sleeping on the ground floor! She did not notice the fire and continued to sleep deeply until her beloved Mickey began licking her face.
The determined dog's licking woke Jonene who quickly realized the situation. She grabbed Mickey and escaped through a window. Both were unharmed. However, although her home survived Hurricane Harvey, it didn't survive the fire. When firefighters arrived shortly after 3 a.m. that night, the house was completely engulfed in flames.
Jonene's brother-in-law, Phillip Labarbera, has worked in emergency medical services for 20 years. He has hurried to many calls like Jonene's and hoped for the best, but never has a call hit so close to home. He told reporters that he hurried over as soon as he heard about the fire because he wanted to see that Jonene was safe.
Phillip told reporters that he was grateful Jonene and Mickey weren't hurt in the fire, "You know the things in the house can be replaced, but thank goodness there wasn't any personal injury. It was very relieving to see that everybody turned out okay."
We're also grateful for Mickey's quick thinking that woke up Jonene so that both were able to get out safely. We bet that as Jonene rebuilds, she'll be giving Mickey lots of praise and treats for saving her life.