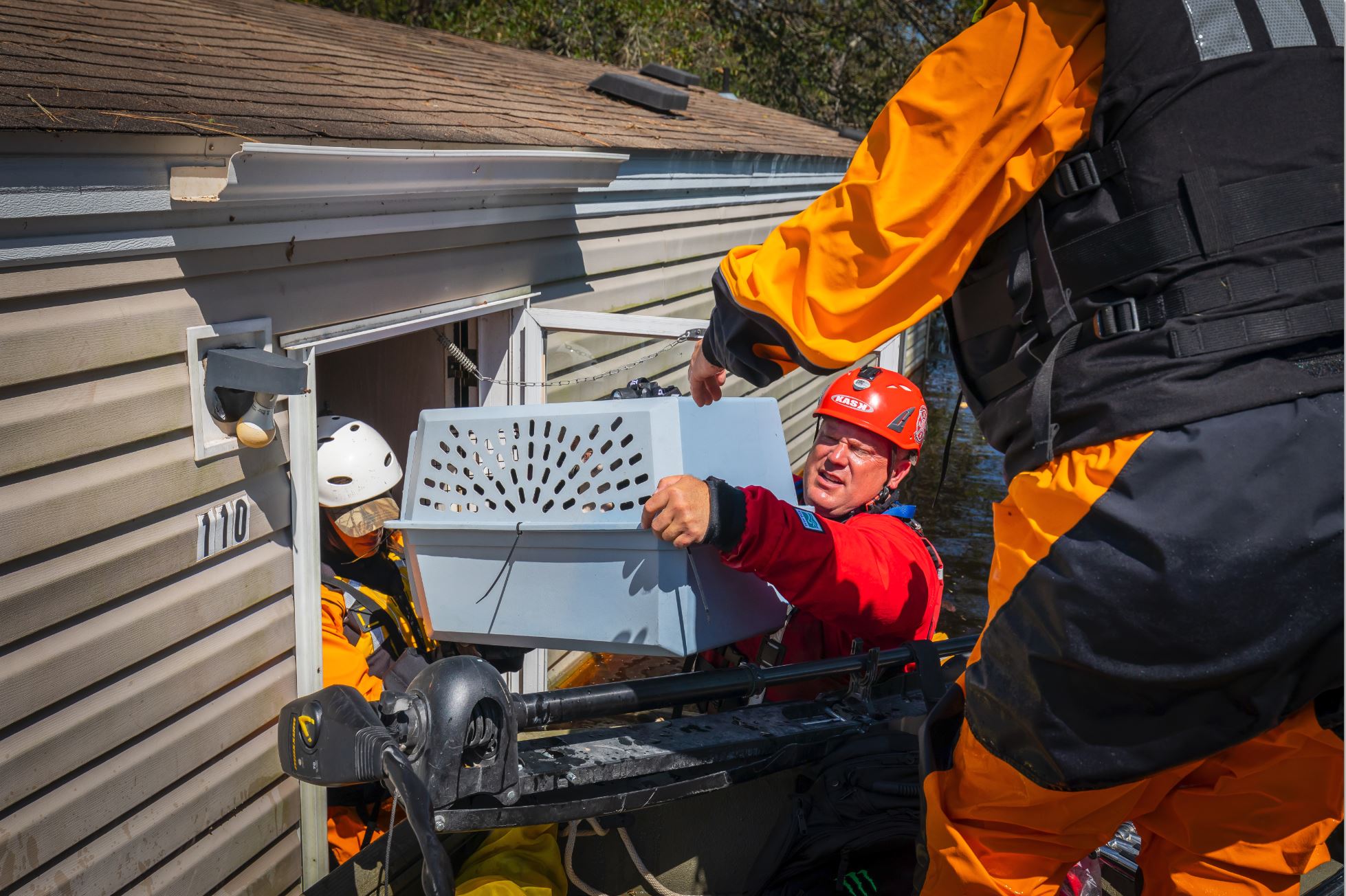 When natural disasters strike, we are comforted to know—and honored to support—the organizations that devote themselves to helping our pets.
As residents in the Carolinas fled inland for safety in anticipation of Hurricane Florence, American Humane's first responders headed straight for the targeted areas and successfully evacuated animals from shelters along the South Carolina coast before the storm hit. Once Florence did its damage, American Humane sent in its Northeast rescue vehicle to help with water rescues in severely flooded spots. Working alongside Code 3 Associates, American Humane used rescue boats in the flood waters to reach animals that needed their help.
We at Halo are relieved to have such courageous, dedicated people working hard for animals in need, and are proud that Halo Pet Foundation supports American Humane.