We at Halo love to hear from our customers and sharing their Halo story. It gives us delight knowing that pets are doing well on our holistic pet food. Our companion animals cannot make choices by themselves and they do rely on pet parents. Halo is committed to delivering exceptional cat food and dog food that you can trust and your pet will love.
Recently, we heard from Danielle S. who shared her Halo experience with us. Here's what she had to say:
"I am SO very thankful for your Vegan formula dog food. We have an almost 2 year old pit bull terrier, he has had horrible allergies for a year and a half. We have tried 6 different vets, 3 different drugs, several different kinds of dog food, including all of the prescribed hydrolyzed protein varieties. Not to mention, thousands of dollars! We have learned Odin is allergic to all meat protein sources, dairy and most forms of wheat. It's been an uphill battle, there have been times he had blisters and sores on his entire body, eyes and ears rubbed raw and bleeding. He truly is one of the sweetest and smartest dogs and FINALLY he is 100% allergic reaction free, in huge part, thanks to your vegan dog food. The best part is he has not had to take a life-shortening steroid in over a week now!
So truly, thank you for making such a fine dog food, he is thick, happy and healthy as he is getting the nutrients he needs, while avoiding those that are toxic to him!"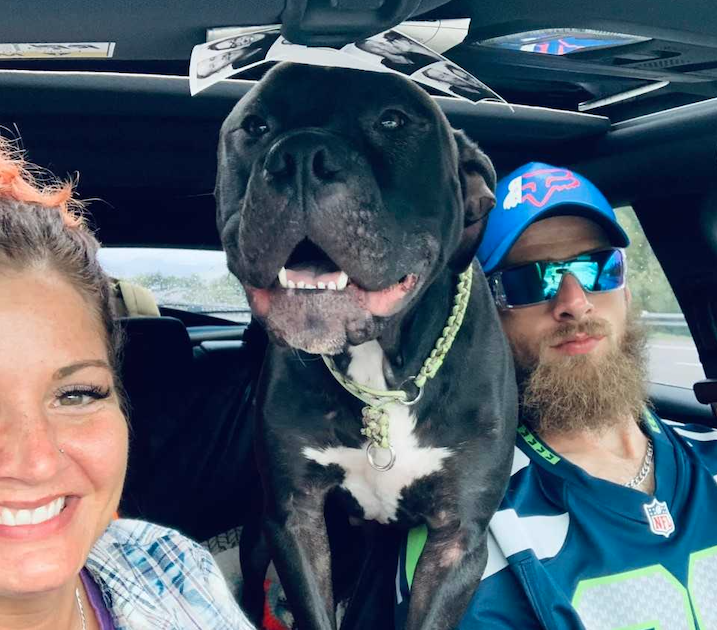 Thank you so much for your kind words, Danielle. We really appreciate you taking the time to share Odin's story. We hope he continues to live a happy and healthy life.