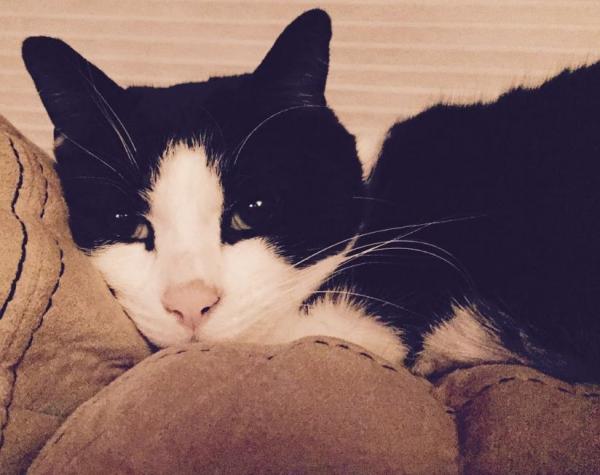 Carbon monoxide is a colorless, odorless, and potentially lethal gas. Although many families now have carbon monoxide detectors by their smoke detectors, not everyone has the life-saving alarms. Luckily for one family that didn't have an alarm, their cat, Mr. Boo, alerted them to a gas leak and saved the lives of all four family members.
According to daughter Ariana, her cat Mr. Boo "never meows. He usually just squeaks or doesn't meow at all. It's actually kind of a joke in our family" she said. Thankfully he meowed as much as he could when his family was in danger.
David Kesckes, his wife, daughter Ariana, and son were all asleep in their home in Green Township, Ohio. "I woke up to my cat meowing," said Ariana. Mr. Boo then did more than meow. "He was sort of stumbling down the hallway and he just kept meowing. He seemed to kind of want us to get out of the house. He passed out so many times trying to wake us all up and that just amazing because he's never really meowed before," Ariana said.
Fox19 played part of the 911 call. You can hear David tell the dispatcher, "my daughter fainted in the hallway, my son fainted on the back porch, and our cat fainted in the living room." David got his son up to carry Ariana outside. Ariana's mom got Mr. Boo out. Even Mr. Boo's feline friend, the family's other cat, did his part. "Our other cat actually walked in and kind of revived him because he was knocked out…[he] sniffed him like 'Hey, get up,'" explained Ariana. The reporter later tweeted a photo of Mr. Boo resting with Ariana.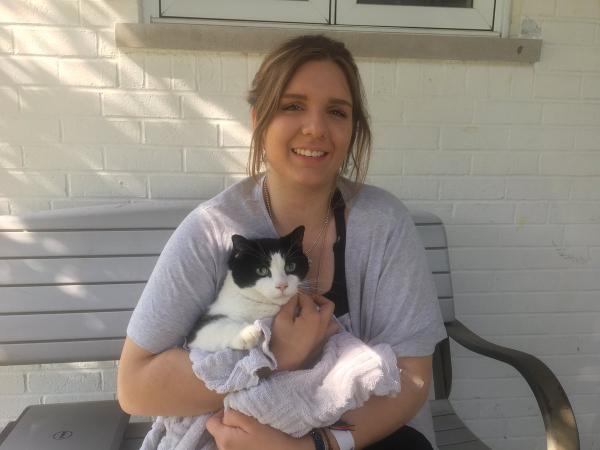 "That cat's a hero for sure," said David. According to Local12.com, Ariana said that Mr. Boo is a rescue cat who has been part of the family for seven years. Not every rescue pet will be a hero, but we know that they all have the potential to be amazing. That's part of why Halo, GreaterGood.org, and Freekibble donate over 1.5 million bowls of Halo food to shelter pets every year. Shelter professionals have told us that more pets get adopted from their shelters because the animals thrive on high-quality Halo food. The more pets who get adopted, the more families like the Kesckes, can have their own heroes.
"Had this situation gone on much longer, the outcome could have been different," said Green Township Assistant Fire Chief Kevin Hummeldorf. Firefighters detected lethal levels of carbon monoxide in the house. "We're celebrating the fact that we're all alive," David told reporters. Boo went missing after the ordeal but was thankfully found that afternoon, hiding in the family basement. The whole family, Mr. Boo included, were okay in the end.
Our pets do so much for us, Halo believes in doing everything we can for them, starting with great food. We hope Mr. Boo is getting a hero's reward with lots of love and healthy treats. Reflecting on his heroic meows that fateful May morning, Arian said, "It's like he's been waiting his whole life to do this one heroic thing."