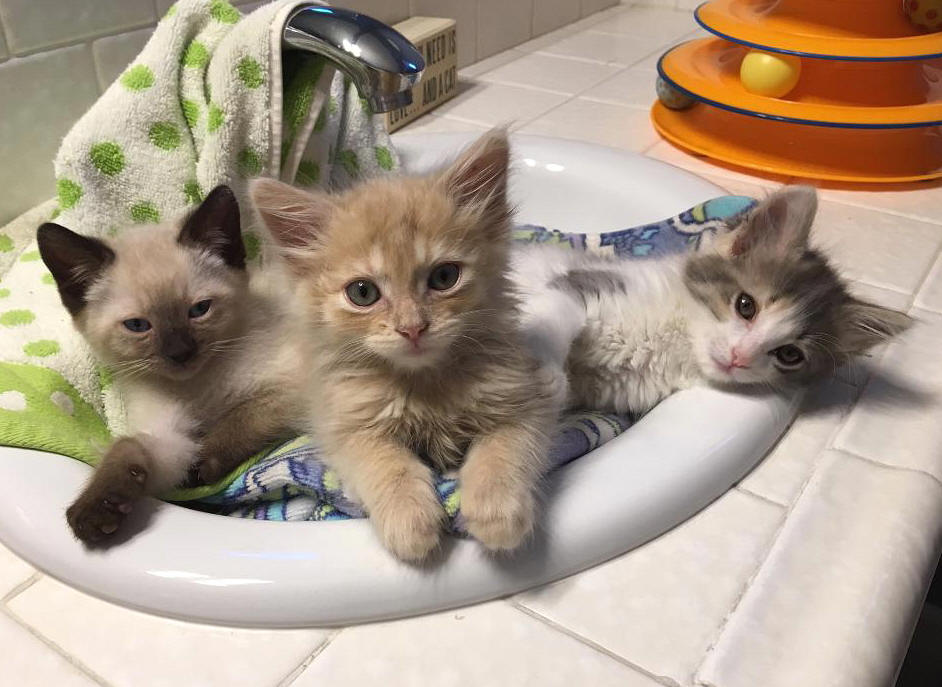 The Cat House on the Kings is California's largest no-cage, lifetime cat sanctuary and adoption center. Their mission is to place rescued cats and kittens into loving, permanent homes; to provide a safe, happy and healthy home for unwanted cats and kittens in a unique, no-cage facility; to prevent pet overpopulation through spaying and neutering; and to educate the public about responsible pet ownership.
Foster parent, Harvie Schreiber, told us about three kittens named Brie, Cheddar and Parmesan. She wrote:
"The Cat House on the Kings rescued three tiny kittens who were covered in fleas, battling an upper respiratory infection, and underweight. After getting treated and lots of tender loving care in a foster home (which, of course, includes high quality food like Halo), they blossomed, grew up, and were adopted TOGETHER."
Amazing news! We're so happy that this trio was able to find a forever home together. Thank you Harvie and Cat House on the Kings for making a difference for pets in your community.